"By working with Why Not 3 I was able to isolate the problems within my business, and why it wasn't really aligned with me as a person… Now I'm happier pursuing the business, which resulted in my creating more wealth monetarily and emotionally… Why Not 3 was a major contribution to me getting the girlfriend that I have… They gave me a specific plan to find what my dream girl was, and become the man that that girl would want…"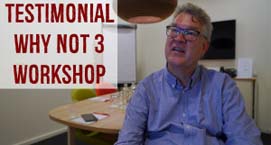 "I realized after the workshop that I lost 6 months of my life…I also reevaluated my company and I cut back 80% that was not productive… Overall I have more free time to refocus on the things that make me happy…"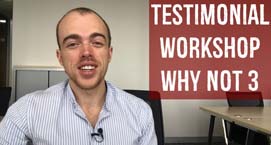 "At one point I didn't have too work too much, but my entire life was consumed by this guilt of having to be working… When I wasn't working I was stressed and anxious that I wasn't making any progress in my business. And when I was meant to be working, I was stressed and anxious that I wasn't enjoying life…"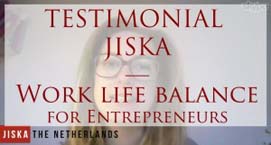 "After finishing the workshop I see now that balancing the 3 pillars (wealth, health and relationships) benefits all the 3 pillars…"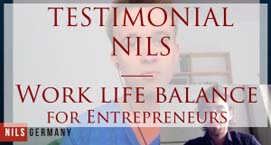 "I learned how to focus on 3 main things, one of my focuses was my friends and as a result my friendship with those friends improved…"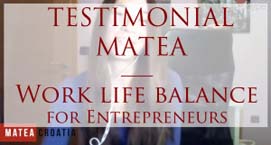 "I would advise these principles, because it focuses on a very Big problem. People might feel like they are average at everything and the work they're doing is not paying off. That's why I would advise the workshop/book, because people are under a lot of stress these days and these principles can make them aware of that…"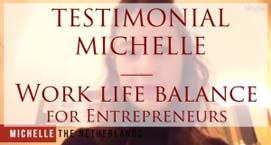 "I would recommend the workshop and the book because a lot of people miss the awareness and the conscious thinking of what they find important in life and actually it could be better if you take some time to define your values in life and you live up to them…"
Why Not 3? Work Life Balance for Entrepreneurs
Is your life chaotic?
Are you seeking your passion in life?
No time to get all your work done?
The solution is coming out soon!
Subscribe to stay updated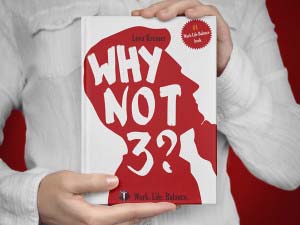 10-Week Immersion Program
Are you entrepreneurial?
Are you sick of all the stress?
Are you interested in getting out of the rat race?
Invitation ONLY.
Lifetime Entry to the Online Program.
Don't miss it and subscribe to get updated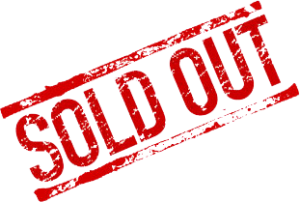 Personal Coaching
&

Retreats

Do you have a hard time staying motivated?
Are you searching for your TRUE purpose?
Do you need motivating human connections?

Only for exclusive secret community members…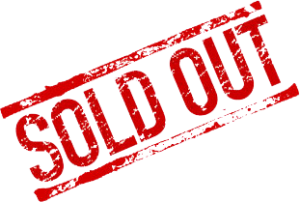 Email works for most people – but if you have a really urgent request you can call me from 8am to 9pm GMT+1.
I speak English, Dutch and French and can count till ten in 9 different languages.
I'll be in touch soon. In the meantime, stay awesome!
Keep smiling and have a wonderful day filled with joy!