Hey there!
Welcome to Why Not 3.
A Training program that is designed to show you how to balance your life, so that you can succeed in balancing your health, wealth and relationships (and of course make more sales as you go).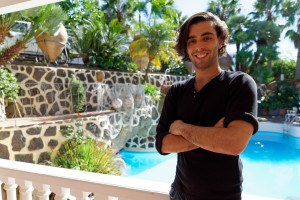 I'm Lova Kremer, the founder of Why Not 3, public speaker and marketing consulting specialist who works with everyday people on how to build a balanced life so that they don't end up succumbing to stress.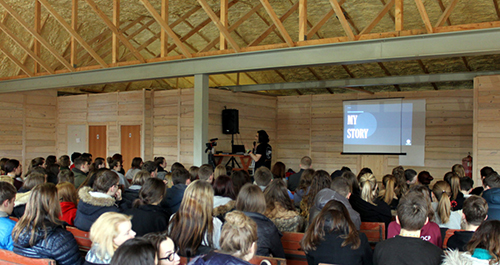 How it all started…
I was asked to do a spur of the moment workshop on Work-Life-Balance during a conference where I facilitated groups. I put together some notes and tips that have helped me throughout my career as a founder of several companies and a law school student. Drawing from my own experience on handling the stress of Law school, life, and work, I created an inspiring workshop in a matter of minutes and then – BAM! People loved it. (It's funny how the most spontaneous moments, bring you to your most inspiring ideas.) People loved it because it was authentic. The workshop wasn't impractical or abstract. Me and my team at Why Not 3 use real principles that people can apply to their life to help them reduce stress and keep a perfect work-life-balance.
But it doesn't stop there. After seeing the impact upon people at the conference, I decided to take this workshop a step further and began to craft Why Not 3? Work life balance for Entrepreneurs (the book). What first started as a pamphlet turned into a full-fledged personal development book because of the amazing feedback. I could see how much this message could help people and wanted to take things another step further. So, a superstar team was assembled of people with a different set of skills who could bring the message of work-life-balance to as many people as possible( and the skills make us lethal, just like in the movie "Taken").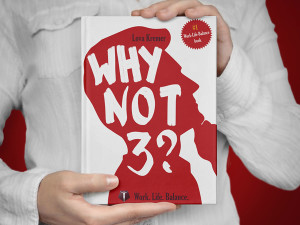 The team is extremely passionate about bringing the knowledge of Why Not 3 to everyone they can. At the end of the day, we want to help people reduce stress and live their life to the absolute fullest. We truly believe you can be happier, healthier, and more satisfied with your life with Why Not 3. In fact, we know you can live the life you want — sometimes you just need a little help to get there. That's why there's Why Not 3!
Cheers!
The Why Not 3 Team